Virtual Planning Experience

The Virtual Planning experience is a Vr Simulation I created at eMoney advisor. I designed, modeled and programmed everything for the Oculus rift and google cardboard via 360 video. Please read the article below written about the simulation and watch the teaser I created for the event.


Please set to 4k resolution on Desktop, or the highest resolution on Mobile with the youtube app.

3D model of the first room in the Virtual Planning Experience.

Download Virtual Planning Experience for Oculus here (PC Only).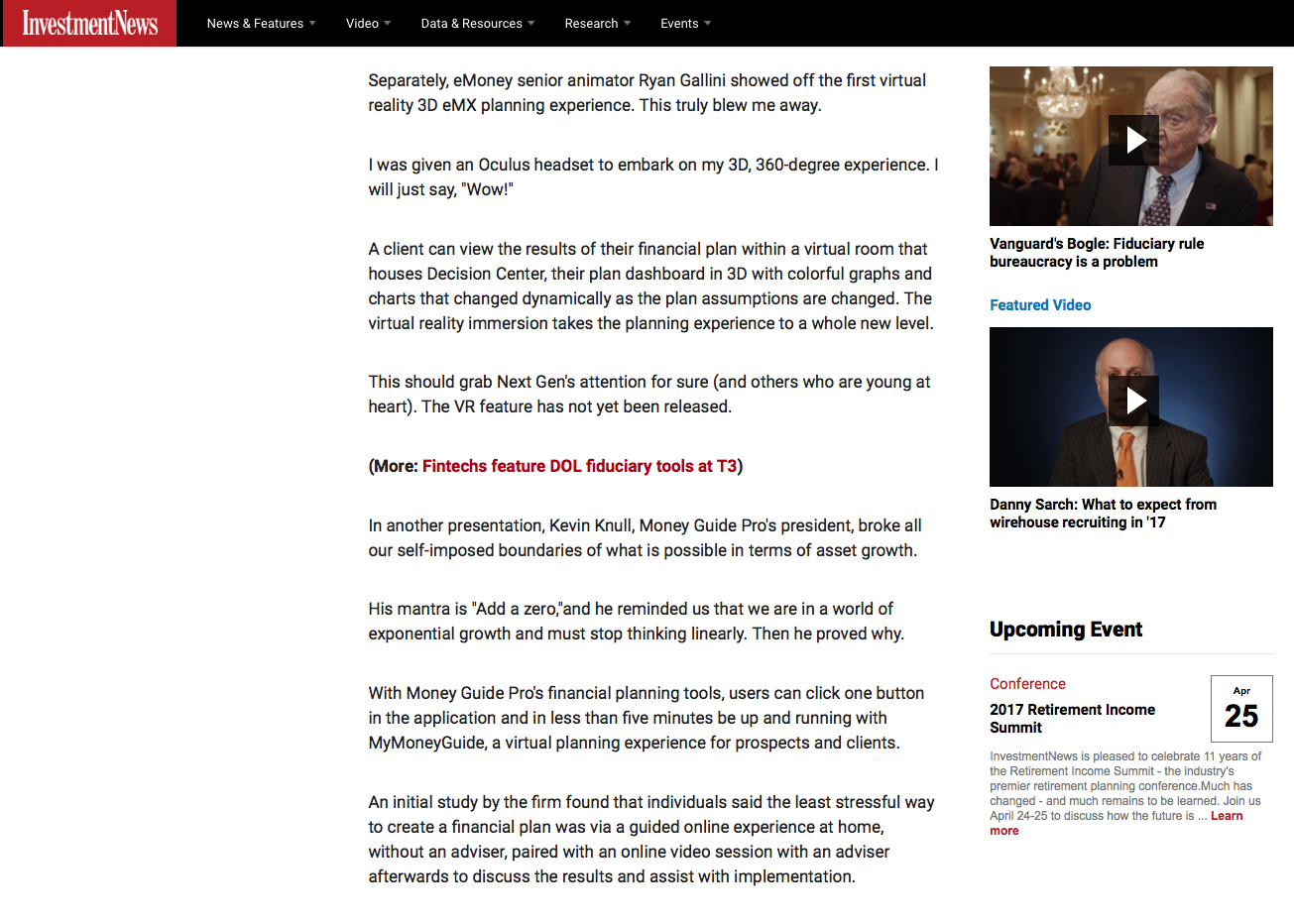 Invest news article written about my VR Experience.



Creative, 3D, Developer, Project Lead, Voice over : Ryan Gallini
Writer: Jacob Leise
Female Voice Over: Brynn Dougherty