Other Concepts

CHEF and Others for Beat 'em up game
The Chef is a concept character for an IOS game I may bring back in the future. Below is the process from the first stage to final. Then the rigged version I used in After Effects. He is rigged with DUik tools. Below that are the other character concepts you could play as.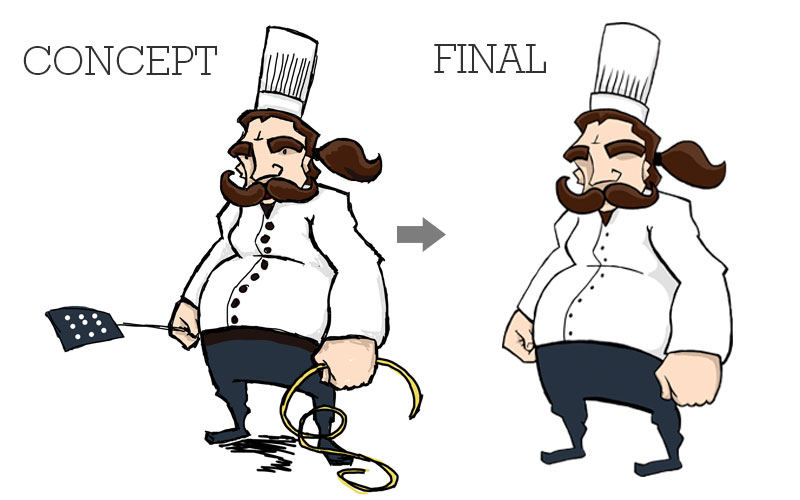 SNOWMAN
Snowman, rig, and designwas created as a test for a project never used.